A Guide to Women's Boxer Briefs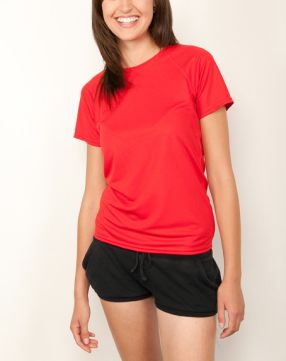 Comfort is the key factor when choosing underwear for everyday use. But the underwear needs to be also perfect for women who lead active and busy lives, and love to dress up without compromising their style.
But it has not been easy finding underwear that is perfect in these regards – well until women's boxer briefs came along and provided an excellent alternative in this regard.
Here's a guide to women's boxer briefs.
The Ultimate Comfort Factor
Gone are the days when you had to wear unflattering underwear if you wanted something comfortable for everyday use. But such is not the case with women's boxer briefs.
Boxer briefs fit well but not in any 'pinch-here; pinch-there' kind of uncomfortable way. Boxer briefs are designed for comfort and support. There is no messing around with anything uncomfortable in terms of fabric and design when it comes to boxer briefs. These are the reasons why this kind of underwear is now also made for women.
The truth is, once you try women's boxer briefs, you are unlikely to wear any other type of underwear; for your daily use at least.
If you buy women's boxer briefs made with the right fabric and cut; you can enjoy all-day comfort. For instance, boxer briefs made with the fabric combination of elastane and micro modal offer excellent comfort to the wearer.  The fabric combination of modal and elastane is lightweight and really soft. In fact, you will find it softer and more comfortable than cotton.
The Perfect Underwear for Any Outfit
Women know the pain of visible lines that appear when you wear the wrong kind of underwear under your outfits. Even the most comfortable bikini or hipster styles of panties don't offer a seamless experience under your jeans, pants, and snug outfits.
On the other hand, women's boxer briefs can give you reprieve from the problem of panty lines visible under your outfits – forever. Due to their snug fit and shape, you can wear the tightest of pants or dresses with your boxer briefs and not worry about it looking unsightly. Yes, you can wear thongs to tackle the problem of panty lines. But thongs are in no way comfortable. They serve a purpose but with a heavy dose of discomfort.
Boxer briefs are ideal for office outfits where you can focus on your work instead of worrying about the fit of your clothes or the discomfort from lacey or other kinds of uncomfortable underwear.
Finding the Perfect Boxer Brief
In order to enjoy the full benefits of wearing boxer briefs, you need to find the right one.
The ideal fabric combination is micro modal (95%) with elastane (5%). Underwear made with this fabric combination will also be resistant to shrinkage. The modal fabric also doesn't fade easily. So, you can get quite a good use out of your boxer briefs made with modal.
You can choose from 3 to 9 inches inseam length as per your requirements. Inseam length of three inches is perfect to wear underpants and even short outfits.
When you are buying women's boxer briefs, it is important to pay attention to the waistband. Choose loose-fitting and comfortable waistband for a relaxed fit. Check the stitches in the boxer briefs. Choose one with reinforced stitching, which can be quite durable.
Boxer briefs are available in various sizes. If you are buying online, one good way to ensure that you get the perfect fit is to choose the same size as your bikini panties. You can also check the manufacturers' or retailers' websites for size details or charts to get your perfect fit.
You can even choose different colors for boxer briefs. You don't need to stick to wearing one shade of boxer brief always.
To Sum Up
Women have been buying men's boxer shorts for quite a while now. It has been a growing trend and seen across major retailers across the world. Of course, the comfort factor was not lost on these women who decided to ditch their disagreeable underwear in favor of boxer briefs.
But now you don't need to shop in the men's underwear section of the store. You can buy women's boxer briefs from the comfort of your home.