A Guideline to Pick and Hang the Most Fitting Hubbardton Forge Pendants for Your Home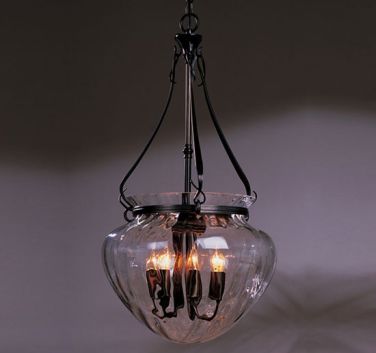 Pendant lights can easily add to a décor's beauty while brightening up any space just right. Hubbardton Forge pendants take the utility and style factor up a notch by helping you create an atmosphere of sharp illumination and unmatched beauty. But with so many designs available, how do you really decide on the right Hubbardton Forge pendants for your home?
Here are some guidelines to help you best utilize the style power of Hubbardton Forge pendants to beautify your home.
Straight and Narrow
If you have narrow passageways in the house, try using slim and narrow Hubbardton Forge pendants to brighten them up just right. The Airis and Brindille range of pendants come with incandescent lamps and feature striking designs. Due to their platinum finishes, these pendants are ideal to use to complement soft wall hues and delicate design accents.
There are other designs in the same finishes and all these slim and small pendants are suitable for narrow spaces, small nooks, and for highlighting tiny accents.
Industrial Chic
For industrial décor, use the Cityscape or the Landscape range of pendants from Hubbardton Forge. With these light fixtures in place, you won't need any other accent in the vicinity. Featuring sculptural forms, these pendants are also available for customization with your own choice of shade material.
Choose the Corona or the Folio range of pendants with frost glass for a subtle enhancement to any loud industrial accents you have used in a room. Use Monarch Mini or the Nova pendants to complement any industrial décor in the living room or the foyer. Try Spring or Summer LED pendants in a living room with a high ceiling and watch the space transform itself instantly.
Abstract Fluidity
The Hubbardton Forge pendants with abstract designs are creative sparks crafted into intelligent designs. Use the Exos Double Shade pendants for creating a symphony of geometric fixtures in your living room. These are especially good to use in large spaces. Complement them with the Rhapsody, Terra, or the Courbe Duet pendants in the dining room.
Add spherical magic into living rooms, dining areas, or even a high-ceiling bedroom with Hubbardton Forge range of Synchronicity pendants in circular designs. Other designs in this range are perfect for those who love intricate designs but presented in imaginative ways. The
Vermont Modern range in circular designs (Aria, Anemone, and Ringo) is also good to use for high-ceiling rooms. The Hive in the Vermont Range from Hubbardton Forge pendants is definitely a conversation-starter light fixture.
Dream Island
The Winter LED is perfect to use over your modern kitchen island or a long dining table. Hang multiple Amulet pendants over the kitchen island for some mystical glow or brighten up the area with Staccato lights for a casual yet striking look.  Hubbardton Forge has a range of 5-light pendants that are ideal for kitchen islands or in fact any long table.
If you prefer mini lights over the island, use Lure, Pinot, or Colette range of colorful pendants in any pattern you desire. These lights will complement any color scheme in your kitchen. The Squinch or the Henry lights are ideal for kitchens with black, gray, or white cabinets.
Here and There
The Mobius or the Piccadilly pendants are ideal to use in the bathroom above the vanity. The Exos or the Lyra pendants with drum shades are perfect for reading corners or isolated nooks. The Infinity duet pendants are right for adding extra illumination in the living room or a gallery. Use the Orb or the Icarus pendants in the bedroom to add a fascinating accent in your personal space.
Using Hubbardton Forge Pendants
You need not stick to these ideas specifically. Use them as inspiration. Browse through the Hubbardton Forge pendant catalogue to find perfect lighting gems for your home. Use them boldly as you please and not necessarily as indicated in the catalogue.
The great thing about Hubbardton Forge range of pendants is the creativity and the craftsmanship embedded in their designs (hand-forged; use of wrought iron and glass, inventive shapes). The designs are expansive – not restrictive. These captivating pendants can enhance any space with drama and refresh any room with their ingenious designs.