Considering Purchase Yoga Mat Bag? Avoid These Common Beginner Fails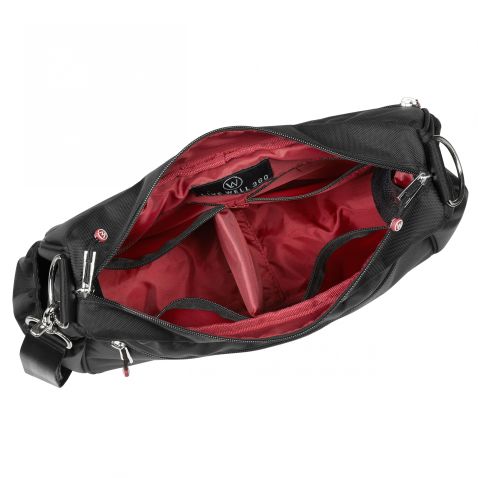 The only good thing this pandemic has taught us is to take care of our health and never to take it for granted. And in this process, we all have started some or the other form of exercise and in all that yoga has become one of the top choices of many men and women out there. Since the gyms are closed and we all have nowhere to go, yoga is that form of exercise that needs no hefty equipment or props. All you need is a yoga mat and you are set for the session.
Though it is rest assured that you don't need to spend big bucks on setting up your little yoga space, but you still need to invest in a good quality yoga mat bag. Having a yoga mat bag will keep your mat safe from the dust and wear in tear. Yoga lovers literally worship their mats and we all know how we keep our prized possessions! Therefore, if you are a beginner in yoga and still wondering how you are going to choose the right yoga mat bag for yourself, do not worry as we got you covered. Avoid these beginner mistakes and be sure to find the perfect fit for yourself.
Choosing the wrong size
When you consider buying a yoga mat bag, often it is seen that we end buying a mat that is either too small to fit the yoga mat or too big for the mat. And that is why you must pick the right size of a yoga mat bag that will not only accommodate the yoga mat perfectly but also your other stuff like a towel and water bottle.
Buying without thinking through
Impulse buying in these cases is going to take you to a wrong path. Firstly, you need to give it a thought on why do you need a yoga mat bag, what size do you need, what all you are going to carry in the bag, are you going to take it to the office as well, and many more. If you are someone who starts their day at eight in the morning and ends it at eight at night, you might need to carry your yoga mat bag to your office as well. Therefore, you must have a bag that has different compartments to keep your clothes, shoes, iPad, keys, valuables, and of course a separate strap to secure the yoga mat. Having a bag that has dedicated space for everything will make things super organized for you and you will be able to find it quickly when it is needed. Thus, never ever go for impulse buying as you will end up in the wrong place,
Opting for a cheap priced bag
This is a mistake that we all do at some point. You might have purchased a very expensive and good quality yoga mat, but you have opted to go for a bag that is of inferior quality and is super cheap. But never underestimate the yoga mat bag as it the kind of investment that keeps your expensive yoga mat safe from all the mishaps. Therefore, make sure that you are investing wisely in a bag as well because buying a good quality bag made with materials like ballistic nylon, crimson liners, LW patches will keep the bag and the mat durable in the longer run with its strong cushioning. Thus, always invest your heart out in a yoga mat bag as well.
Getting the right value for your money
Last but not the least, when you are spending big bucks on a yoga mat bag, you surely are looking for quality. There are ample trustworthy brands out there who offer precisely every little detail that you need or must in a yoga mat bag. This includes a quick-release strap for the mat, separate compartments for everything inside, and many more things. Make sure that if you are paying a good amount, you must get yourself the satisfaction of doing the right thing.
Since you are going to start off with this beautiful yoga quest, take these baby steps in finding the right yoga mat and bag for yourself and get the ball rolling!