Five Major Factors to Consider While Shopping Minka Aire Fans for Your Home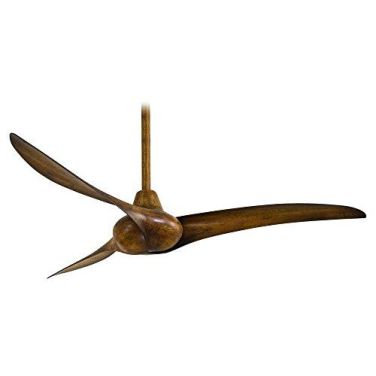 Who knew buying a ceiling fan could require serious considerations? But when investing in a brand like Minka Aire, it becomes necessary to think about the factors that can lead you the right ceiling fan.
Here are five major factors to consider when shopping for Minka Aire fans.
Décor
Does it go with your décor?
When buying a Minka Aire fan, you have the luxury to choose a style to go with your décor. No more compromising with essential fixtures due to lack of design vision for the basic fans. Minka Aire fans feature simple designs to really outstanding styles for the modern homes.
Choose the Acero style if you have an industrial décor in your home. For living rooms with metallic accents, choose the Como fan in chrome finish and a light feature. For traditional and classic themes, you can't go wrong with the Delano, Kafe-XL or other similar styles.
Dimensions
Is it the right size?
The size of the ceiling fan must be suitable with the dimensions of the room where you want to install it. Minka Aire fans are available in a range of sizes. So, you can easily buy the size you need. Hugger fans are right for rooms with low ceilings. Hugger fans are very small. The blade pitch can be around 14 inches. Choose a fan with a downrod for tall ceilings. A length of around 5 inches may be right for a room with the floor-to-ceiling height of 9-10 feet. If the ceiling is taller than 10 feet, you may need a longer downrod.
For larger rooms, you can buy ceiling fans with really large blade spans. Try Minka Aire fan style Slipstream with 65 inches blades or the Kola-XL with 60 inches blades.
Features
What features do you need?
Do you need a fan with a light or without it? What kind of light will you want to buy? Your options can be LED, fluorescent, or halogen.
You can also check for features like a cap for the light or the remote control for the fan. Some fans come with reversible blade option; allowing you to circulate warm air from the ceiling inside a room during winters. It can help you lower your electricity bills during the cold weather.
Style
Is the style of the fan as per your preference?
When you are shopping for a Minka Aire fan, you don't really need to worry about finding the right style. The real problem can be choosing from an unlimited number of designs that may work perfectly for a room in your house. So, how do you make the right selection?
Consider things like blade pitch, number of blades, color, and the finish (bronze, chrome etc.). What kind of blade pitch you want? The blade pitch refers to angle of the blade to the floor. Ideally, ceiling fans must have at least 14 degrees of blade pitch for perfect airflow. The number of blades is also a factor to consider when thinking about features of the fan. Usually, less number of blades is equated with greater performance of the ceiling fans. But with a brand like Minka Aire, the number of blades doesn't really make a difference to the performance. All Minka Aire fans offer excellent performance. So, you can choose the number of blades as per your preference.
If you are looking for a fan mainly for decorative purposes, you can choose Gyro or George Kovacs Cirque styles. These fans feature turbofans and uneven blades respectively. These fans also offer superior performance, so you needn't worry about not fully utilizing your investment. The Concept fan features a simple and elegant design with a light and 44 inches concave blades. For outdoor use, you can choose fans with bigger blade spans.
Budget
Is it as per your budget?
Minka Aire fans can cost from a few hundred dollars and upwards. If adhering to a budget is important to you, you can easily find a Minka Aire ceiling fan that meets your design as well as budget specifications.
Minka Aire fans can not only cool your rooms but also enhance your home' décor.