Fraternity Apparel – Everything You Need to Know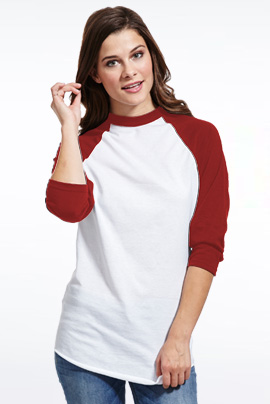 Fraternities are all about brotherhood and celebrating the spirit of your Greek organizations by living the motto that your organization stands for. On any occasion that you join hands with your brotherhood, it is ideal to wear fraternity apparel to show your love and bond with the organization and to instill greater pride in every member. Read on to know more about such fraternity clothing, how to buy them, and what's trending among these days.
What is fraternity apparel?
Fraternity clothing constitutes any kind of regular apparel that you wear but customized with designs that represent your Greek organization in some way. This is typically done by decorating a garment with the insignia of your fraternity, the name of your organization, or the Greek letters that make its name. Popular fraternity wear includes button-down shirts, crew neck t-shirts, vests, full sleeves t-shirts, zip-up hoodies, pullovers, vests, shorts, running pants, etc. The decoration or embellishment typically happens through print, which may be screen printing or heat transfer printing (as seen on foil prints). Other choices include embroidery and hand lettering.
How to buy fraternity apparel
You can shop for fraternity apparel in two ways. The first is to buy readymade collegiate clothing for your chapter from a vendor who sells Greek clothing. Such suppliers typically are licensed to use and replicate insignias, names, and letters of Greek organizations and to combine them with motifs, graphics, or patterns to create interesting apparel designs. The advantage of shopping for ready-to-wear Greek clothing is that you can buy them in smaller quantities, say to gift a member, or for a smaller gathering of people. It's also less tedious than creating something of your own, and you get the merchandise shipped immediately if it is available in stock. The second way is to place an order for customized fraternity apparel. This is a better choice when you need a bulk order and have a specific design in mind. Such orders can be placed online with vendors who specialize in the same. The process includes some quick and easy steps such as choosing your apparel type (t-shirt, hoodie, track pan etc.), garment style (crew neck, long sleeve, with pocket, zipper etc.), and color (white, black, red, pastel shades etc.) followed by sharing design details (a hand-drawn image or a soft image or pdf of the design to be embellished) and choosing the decoration type (print, embroidery, hand lettering etc.). At the end of this process, the vendor gives you a price quote, also based on your order quantity. They also detail out terms and conditions plus additional charges that may be levied for developments, design changes, faster turnaround, shipping, and so on. Once you are satisfied with the price quote, you can go ahead and place the order.
Trending designs
Fraternity apparel, like other kinds of clothing, is influenced by seasonal fashion changes. Here is a look at what is trending among fraternity wear currently.
Contrast pockets
Pockets commonly found on button shirts are now present on casual wear like t-shirts and tanks and are all the rage among fraternity apparel. However, they come with a trendy twist. Instead of being made in the same color as the body fabrics, pockets bear contrasting shades and serve as the base for logo and alphabet prints for Greek organization names. It's not just solid colored designs that are trending – brotherhoods are embracing those with multicolor stripes, print designs, and lots more.
Mosaic patterns
Mosaic patterns within Greek letters in two or more colors are yet another favorite in fraternity apparel. They are typically used as a filling for organization names, Greek letters, and simple texts that would otherwise look boring in a single-color screen print. Mosaic designs may be based around lighter and darker shades of the same color or have multiple contrasting hues present.
Animal graphics
Driven by the wanderlust theme, large animal and bird silhouettes and graphic designs are becoming popular on fraternity apparel. Lions, bears, eagles, snakes, bulls, phoenixes, and many others can be seen adorning t-shirts, tanks, and hoodies right above Greek organization names.
Other trending themes include artist and music-based prints, comic-based graphics, funky lettering, motivational quotes, etc.