Things to Keep in Mind While Shopping for Reusable Produce Bags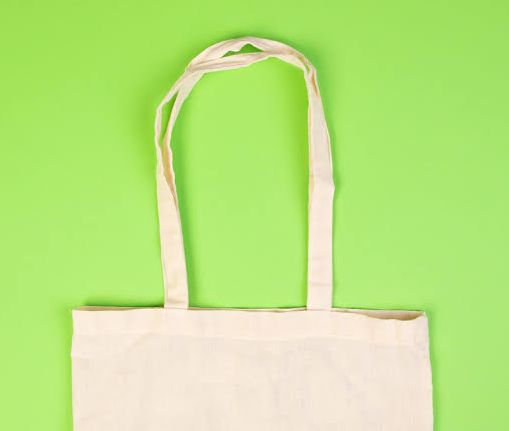 Reusable Produce Bags
These bags are a downright option for the usually used plastic or paper bags that one carries whenever going to shop groceries, vegetables, etc. It is the reusable feature that makes this model bag all the more popular among the various consumer segments. One can use such a bag, because of the reusable trait, for so many times before the same get damaged. Yet another fundamental feature of reusable produce bags is that, just like paper-bags, these are environmental-friendly. Hence, there will not be any accumulation of waste that will become a threat to the environment. However, paper bags will perish soon and can be used only for one or two times, while these bags will last for a very long time, as the creation is by 100% organic cotton. Nevertheless, while buying reusable bags, you must make sure that the same is made using top quality materials; remember, only then the bag will last long.
Things to Keep in Mind While Shopping for Reusable Produce Bags
Online shopping is the best bet for making your shopping easy and effective. The luxury of choice will make your selection process quite easy.
There are various online portals from where you can buy quality bags at affordable prices. However, you must make sure that the merchant is reliable and sells only superior quality reusable produce bags. The credibility of the merchant counts a lot.
You must check the quality of the bag first. Quality is highly significant, and not the price; however, you must be aware that there may be imperfectly created reusable produce bags out there in the market. These bags might have manufactured using inferior materials. Such flawed bags may also have high price tags, and you must take care of this matter.
It is advisable to buy bags created using cotton. This is the best practical way to make sure that the bag has adequate strength and will be useful for carrying different somewhat heavy items like the various groceries. Besides, cotton bags will be easy to wash and clean. You can also iron the item to make it all the more appealing.
If there are various colors, then make sure that these are long-lasting and will not fade away soon. Some colors may look bright when you buy; however, this brightness may trim down after a few initial washes. The bag you buy must be compatible with the functioning of a washing machine. You may have to wash the bag often, and in general, this requirement will occur with every two or three times use. Otherwise, it will look dirty. Hence, the quality of the fabric and the shine of the colors used must not peter out.
It is always good to buy genuinely created organic cotton bags; you can make out this by checking whether the product has the official certification of Global Organic Textiles Standard (GOTS). GOTS is the global benchmark as regards organic fibers.
The purpose of the use is another thing that you must consider before buying reusable produce bags. For instance, if you are shopping a bag for carrying fruits or vegetables, then you can opt for mesh bags, which will be airy, and the items that you put inside will not damage soon. On the other hand, if you are looking for a grocery bag, you must buy cloth bags.
The size of the bag is also significant. You must make sure that when you carry the bag, it must not touch the ground. Besides, the bag must have reasonable strength and must not rip down when you put things and carry. That said, it is always sensible to buy bags that have different sizes; these will become useful in practical life.
You must also ensure that the bag you buy is adaptable, which means that you can use the same for different purposes. This will save you money. Nevertheless, you must buy separate ones for carrying and storing fruits and vegetables.
Checking through the internet is the best way to find out the top reusable bag dealers. Nevertheless, it is practically advisable to compare the quality of the bags and prices that various dealers offer before buying the same.