Three Points to Remember Before You Buy Kappa Delta Apparel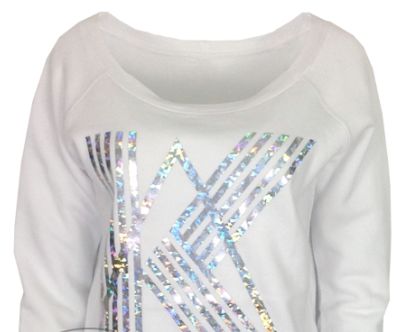 A customized Kappa Delta apparel is something that you wear to display your affinity for the Greek organization as well as the pride of being a member in the sorority. You can wear such clothing to many occasions ranging from chapter meetings to mixers, date nights, classes, or a fun hangout with friends. The best place to pick customized Kappa Delta clothing is from an online store. But before you place the order for your favorites, here are three things to keep in mind.
# 1 – Choose clothing that is appropriate for the occasion
It's understandable that you want to make a great impression with the customized sorority clothing that you wear, but the last thing that you want to do is put on something that is not appropriate for the event or occasion. Before you decide what your favorite is, think about when and how you would wear the Kappa Delta apparel that you buy. A formal occasion like a graduation ceremony or an interview calls for crisp clothing like a button-down shirt and suit or blazer. A semi-formal occasion like a fundraiser is an event to sport your embroidered crew neck sweater in. A casual event like a date or a sleepover with your sorority sisters is the best time to wear a tank top, a cozy tee, or a pajama. A party or a mixer calls for something more trendy and vibrant. These are occasions to flaunt your tie and dye tops, V-neck graphic tops, spirit jerseys, and all-over printed bottoms in.
# 2 – Ask for assistance from a design or style representative
Customized typically means creating your design from scratch. However, this can be a tedious and cumbersome process, if you are not great with sketching images or choosing colors. In such a scenario a design or style representative or assistant who works with the vendor can come to your rescue. He or she is a person who understands your needs and is capable of bringing any design to life, no matter how crazy or odd it may be. The rep is also someone who can help you choose the right kind of clothing, its color, size, fit etc. without hassles.
Additionally, the person can assist you with choosing the right kind of technique to embellish your dream design on to the Kappa Delta apparel – prints, embroideries, hand lettering, and so on. He or she is also someone to go to when you have unique needs, say a distinct color to be developed or a tiny detail to be added to the clothing piece.
# 3 – Stick to your budget
You can be spoilt for choices with customized Kappa Delta apparel. However, that should be no excuse for you to overshoot your budgets when placing an order. The money could be something that you shelled out with hard work or something that your sisters pooled in for a cause, so be wary as to how you spend it on the sorority clothing that you've always wanted. Customized clothing gives you flexibility. Before you place an order, ask for the price quote from the vendor. If it exceeds the set limits, ask for changes that can bring down the cost. This could be choosing a different fabric quality, removing color from the print, changing the size of the design, or discarding a special feature from the garment. Good vendors will be happy to give you choices that fit your pocket. They can also give you inexpensive options, which don't look cheap. Paying attention to these three things can help you purchase the right Kappa Delta apparel for your event, at pocket-friendly prices. Also, when placing the order, choose a professional vendor to ensure that the entire ordering process happens in a timely yet hassle-free manner. Working with such a team lets you worry less about your order and spend more time with your sorority sisters as you dream designs are brought to life.