Tips for Buying Stylish Shoes for Women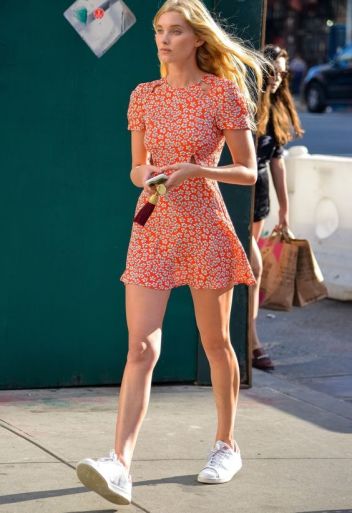 There are endless varieties of stylish shoes for women each having their own history and identity. Stylish footwear for women is famous for being beautiful and desirable as well as functional. Please remember that at most fashionable shoe departments the selection is more or less the same. Without doubt, you have also attempted for buying a stylish pair that would last for at least three to four hours without wincing and have justified that a one-inch platform on a four-to-five –inch heel changes the height into a mere three inches and how worse could that be? Do not regret! It is natural to have a swollen foot and it is understandable that you are looking for something show-stopping and chic, sensational and sexy. After reading the post you will learn how to be a lucid shoe shopper.
You know that "bad" shoes with a narrow toe box and a high heel will be deforming your feet if you wear them regularly. However, "good" shoes often look like something that you will be wearing a housecoat while you are refilling a bowl of popcorn. Let us look at some of the tips.
• You must understand that there are infinite numbers of shoes available online as well as brick and mortar stores. You need to pick that is right for you. Before picking the perfect one, take some time to do proper research. Do not lose hope. You will surely be rewarded for your persistence.
• Visit a few stores that specialize in old-fashioned yet stylish, sit-and-fit service. Take help from the sales personnel for measuring your feet. Never presume that you know the size of your shoe. Over time your feet changes. Make sure that you find the width of your shoe.
• While buying stylish shoes for women, avoid those shoes that you are unable to wiggle your toes in them. Choose a toe box that is squared or rounded with a lot of wiggle room.
• For daily walking, select a shoe with a heel that should be between a half-inch to an inch.
• Never assume that flats are the better pair than high heels. Often, it is not the case. Completely flat soles cause feet to roll inward while walking. Choose flat shoes that have built-in arch support or outline footbed so that your feet and ankles are stable. You will get various styles that have a strap across the midfoot that helps in holding your foot in place.
• Do not believe in hype that you need to choose higher than three-and-a-half inches for wearing a high heel. Keep the height of the heels in perspective. A low-heeled shoe should be one inch or lower. Heels that are between one to two inches are mid-height. A heel that is two inches or more than that is classified as high. A demented heel is four inches or higher.
• For special occasions only wear the high-heeled shoes that force the feet into unnatural positions and do not use it for daily purposes. You must know that the higher the heel, the more pressure will be placed on the forefeet and the chances are higher that you will be developing a callus, corn, pinched nerve, hammertoe or bunion. These conditions are ugly and very painful.
• If you want that your feet look pretty then wear comfortable and wide sneakers or walking shoes. Almost all professional models have damaged their feet by wearing fashionable shoes regularly.
• Everyone does not require arch support, however many of us do. Sixty to seventy percent of the population overpronates and over-pronators must wear shoes with support as long you can give time.
• Do not think that now you can wear heel and later fix with surgical procedure whatever deformities arise. Whatever knowledge you have, opting for surgery to make your feet look pretty can be a disaster. If you are going under the knife because of pain, that is a different story. But, purely for cosmetic purposes if you need surgery then chances are you will be highly disappointed. Talk to a surgeon before taking any steps and whether surgery is required or not?