Tips for Buying Vet Xray Machine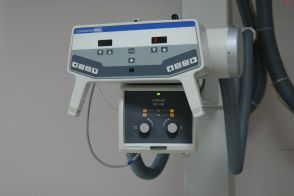 The job of veterinary physicians and surgeons is a bit different from their counterparts, who treat humans. They are treating animals who cannot express their physical discomforts. Hence, they experience a practical dilemma as regards the diagnosis. A veterinary physician, along with the assessment of the narration of the pet owner, must perform a comprehensive physical checkup. For this physical checkup, a veterinary doctor makes use of several tools that help the diagnosis. A Vet Xray Machine is one such medical instrument. It helps veterinary physicians and surgeons to analyze the exact problems, which will enable them to start the related treatment. Therefore, they should have the best x-ray machine with them; this is a vital point. They must buy the same from established traders who have experience in selling various veterinary medical tools.
Tips for Buying Vet Xray Machine
• Get the Right Model: The body shapes of the possible patients will be entirely different, and this is one major snag the veterinary physicians face during the process of diagnosis. Besides the body shapes, the body size also varies. Hence, veterinary doctors must get the right model x-ray machines. Thus they will be able to position the x-ray unit appropriately and get a perfect picture of the required part of the body. Positioning of the x-ray machine is highly significant, and one will have to visit the websites of leading traders who sell medical machinery for veterinary usage for getting the perfect model. Hence, it will be prudent to get a customized Vet Xray Machine to suit some specific requirements. For instance, you can ask for some specific adjustments. It will be practically good to fix an adaptable height table, a ceiling-mounted trapeze-like fitting, or a special sling, which will help the limb suspension, a perfect heavy-duty lift for positioning the incapacitated big animals, etc. Likewise, a ramp to elevate the x-ray source will become essential if the hospital, healthcare clinic, or private veterinary practitioner prefers to have mobile x-ray units.
• Functionality: There is another practical point that a Vet Xray Machine buyer must take note of, and that is the functional capacity of the unit. The power capacity must be sufficient for the purpose. For instance, if the purpose includes specialized functions such as dental, it is practically sensible to buy a dental sensor with software. For small animals like reptiles, rodents, cats, etc., you can opt for small types. However, these will not have the power to penetrate the skin and enter the inner area of larger animals. For such applications, it is always advisable to buy a full-size c-arm.
• Pricing: Pricing is another major factor, and this must be affordable. You must check one or two related websites and compare the product details and the pricing. It's a must that you must not jump over your budget. If you cross your budget, that will lead you to deep financial problems. You might have arrived at your budget after considering all the related facts, including your profit margin. Hence, you must not fiddle with it and must stay within the budget.
• Financing: You must check whether the company from which you are planning to buy the product offer financing. Many of the top companies offer this. You only will have to repay the same by monthly installments. This arrangement will be financially beneficial for you. Hence, you must buy the Vet Xray Machines only from such companies, which provide financing.
• Customer Service: Technical support is yet another major factor that you will have to take into account. Remember, let whatever be the technological base of the instrument, it's a machine, and problems are sure to crop up in due course of time. When you use the instrument constantly for a long period, this probability is all the more true. Technical problems can come to pass all of a sudden. During such a time, you need the guidance of a technician. Hence, make sure that the company offers sound technical guidance and customer service.
That said, the best method to find out a reliable trader who has experience in selling medical instruments is to search through the internet.