Women's Boxers – An Ultimate Buying Guide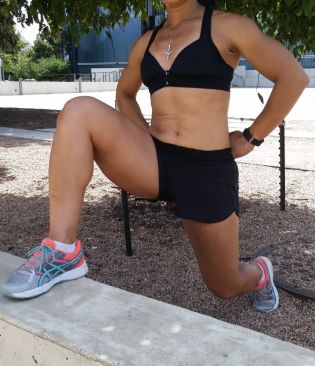 Why is everyone suddenly talking about women's boxers? Is it the new best thing? Perhaps the real question you should be asking is why boxers weren't designed for women in the first place, instead of men? Why is it that when it comes to underwear, lingerie only applies to women, and not men? Why is it that only women need to don on "sexy underwear" instead of putting their comfort ahead of everything else? While that is a different issue altogether, you no longer have to worry about wearing granny panties and looking unappealing in the bedroom, because women's boxers are literally a godsend. It is already the next best thing!
Women's Boxers?
Women's boxers or boyshorts underwear is definitely a very comfortable type of women's underwear, but that's hardly its #1 selling point. It is very easy on the eyes as well. Whoever came up with the idea of combining boxers and briefs knew what they were doing. Now, put that on a lady, and we have a winner!
Since many people are still uncertain about whether this is a good choice for women's underwear, in this post we will be talking about some of the important things to keep in mind while buying yourself the perfect pair. Always remember that buying underwear is quite tricky. Ending up with the wrong pair of panties can result in a nightmare.
Finding Yourself The Right Pair of Women's Boxers
The good news is that you're already halfway through the tedious process of finding the right pair. From an endless list of underwear types for women, from g-strings, hipsters, bikini briefs, and thongs, you chose wisely- both comfortable and appealing to look at. Now, consider the following factors to get the right pair.
The Right Fabric
While choosing women's boxers, the fabric should always be your #1 priority. You want to make sure that the fabric is breathable, especially if you intend on wearing it on a daily basis. While g-strings and thongs, the sexiest of women's underwear is usually made from silk and lace, that is not a practical choice for everyday underwear. On the other hand, wearing breathable fabrics like cotton or anything cotton blend would be the right way to go with women's boxers. If you don't like wearing cotton, there are other options that will compliment your body well, like spandex, nylon, and lycra!
Works With Your Body
There are various kinds of women's boxers out there. The second thing you should look out for is the kind of boxers you want to work with your body type. The good news is that women's boxers work for almost all body types. Whether you're a size 2 or 12, you'll find a pair of women's boxers that will compliment your body well. If you want a skinny fit, then go for boxers that cover up less of your legs and have padding at the glutes to enhance your looks. If you're on the curvier side, show off your curves fearlessly while covering more skin- so, fitted boxer briefs that are relatively longer.
The Perfect Fit
Whether you're shopping online or at a retail store, you have to make sure the boxers are the right fit for you. Now, it gets tricky if you've never worn women's boxers before because the first time you wear them, they might feel a little uncomfortable. So, try to resist that discomfort and solider on: just make sure it feels comfortable while you're sitting, standing up, and walking. Also, if you're shopping online be extra careful about the waist and hip measurements. Double-check the online sizing charts and make an informed decision. Most online shopping portals do not allow you to return underwear, so be wary.
Elastic Is Your New Best Friend
You don't want to be pulling at your underwear all day. One of the good things about women's boxers is that you're putting comfort ahead of all other factors, so you might as well go for elastic options. When it comes to women's boxers, you have all kinds of options with firm elastic waistbands, adding to your comfort. By the way, do not go for women's boxers with leg hole elasticity, which can result in chafing and DIScomfort.
Buy Into The Idea of Women's Boxers
Once you've worn them and realize how comfortable they are, you won't want to stop buying them. This new type of innovative women's underwear is the solution to all your problems. But remember to take your time while buying them; finding the right pair is crucial.