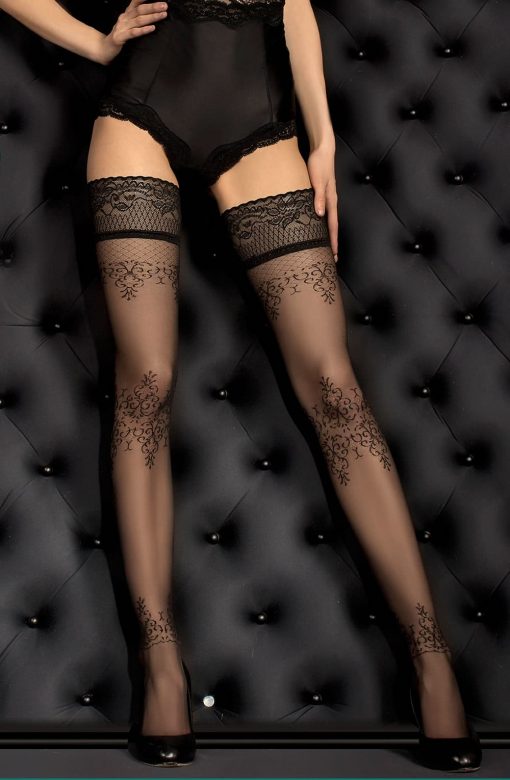 A woman's wardrobe is replete with many kinds of lingerie – bras, panties, stockings, chemises, camisoles, and many other products that find use daily or occasionally. Suspenders are also a type of lingerie used by many women, especially those who wear stockings. Also known as garter belts, these products essentially perform the function of holding up stockings, which may roll down or need continual adjustment, in the absence of one. Garter belts are also sometimes used for erotic purposes and medicinal purposes. When investing these lingerie products, here are a few things to keep in mind.
The design of the suspender
Your choice of the design of a suspender or garter belt is determined by your reason to buy it. A suspender that holds up a stocking that you use regularly to work needs to be long lasting, and have sufficient width and straps to hold up the stocking for long enough. A minimum of six straps with adjustable trims, and a wide belt with at least three hooks and eye adjusters at the back are ideal for a garter that is worn daily. However, if the need is purely erotic, and if you would be wearing it for no more than a few minutes in your bedroom, you can pick a simpler design with just four straps and with or without adjustable features.
The material
Suspenders come in a variety of materials. From cotton to satin, lace, vinyl, power net, faux fur, and nylon, these materials suit different kinds of occasions. For daily use, suspenders made from non-stretch satin, power net, or even cotton are ideal. These last longer against your skin without being uncomfortable when you sweat. They also allow your intimate areas to breathe. For use in the bedroom, those with leather or vinyl straps, probably in higher numbers like 10 or 12 are your best bet. Lacy garter belts are for those days when you want to feel confident and sensuous.
The size and fit
The size and fit of the suspenders are yet other important features to be assessed when buying them. One that is too loose can spoil the appearance of your garment, and one that is too tight can interfere with your movements and comfort, or cause unsightly bulges around the waist and thighs. The best fit is one that lies flat against your skin and remains invisible under any attire that you wear. The fit matters not just around your waist, but also around your legs. This is where adjustable straps come in handy. They let you alter the height of the belts so that they fit snugly without letting the stockings roll down or get pulled to high, causing tear and damage.
The color
This may not be one of the primary concerns that run up to your mind when investing in a suspender, but it sure matters to the kind of attire that you are wearing. Black and neutral shades like beige, white, or off white make them ideal for wear under all kinds of clothing. However suspenders in bright and vibrant colors are particularly desirable when you want to feel sensuous or get erotic.
The price
The price that you want to pay for your garter belt or suspender depends on how long (or short) you want to use it. Good quality products come to a tad expensive, but last longer, for years together. However, if your interest in a woman's suspender is only rare or occasional, you might as well buy one that is cheaper.
Suspenders for women or garter belts are a popular choice of intimate apparel. When investing in on or more of these products, be sure to go through the above mentioned factors, and you can pick up the one that's fits your perfectly, with ease.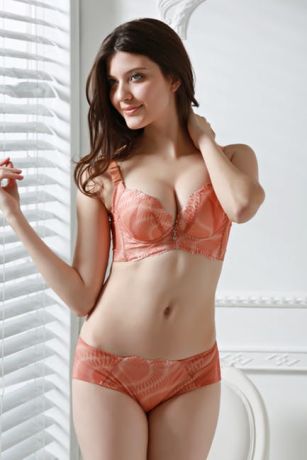 Not a Fashionable Show Off
Lingeries are special garbs that are convenient to wear and will make the movements of the wearer easy and comfortable. Because of this practical expediency, wearing lingerie is not a fashionable affectation; it's a convenient form of a dress. In particular, this will become very useful during the hot or humid days, when people wish to stay away from the tightness of the clothing. One can feel the freshness of the free air, which will be highly comfy. Lingeries have another attraction; they will make women more vibrant and sexy-looking. Wearing sexy lingerie is common among women in our time, across the globe. Properly designed and sized lingerie will augment the physical attraction of the wearer. This is one main reason why married ladies prefer to wear this within their houses, especially, in the bedrooms. Buying sexy lingerie is not difficult these days, because of the presence of various online portals. You can find a plethora of models, marketed by various companies here. Having said that, the only thing one will have to take care is to buy suitable ones, which are perfect for the body-shape.
How to Buy Sexy Lingerie
Of course, there are plenty of traditional shops and malls from where you can buy the items. Nevertheless, many women will not be keen in visiting such stores for buying the same, because of the mental reluctance. Even if they visit one or two shops, they will have difficulty in choosing the right sexy models that they need because of the nervous nature. The sprouting up of various online stores is a practical boon for such people. By visiting these portals, one can easily shop sexy lingerie; you need less time and energy. Leading online stores will have plenty of sexy-looking lingerie models created by various companies. You can find all of the latest trendy ones in such stores. Besides, you will get good items at reasonable prices. This is possible due to the avoidance of the middle traders. Online stores buy these lingeries straight from the companies and at wholesale rates. Hence, they are able to give good discounts to their customers.
Few Points to Reckon
You must take into consideration a few things while shopping your sexy lingerie. First, you must be aware of your body size. Remember, only fitting lingerie will add cuteness to your body. You must feel comfortable when you wear the item. Another point to note is the material; you can find lingeries created using satin, cotton, lace, etc. You can go for an appropriate one. Another thing to consider is the color of the item. It should match your body color. The design also matters a lot; there should not be any awkward look.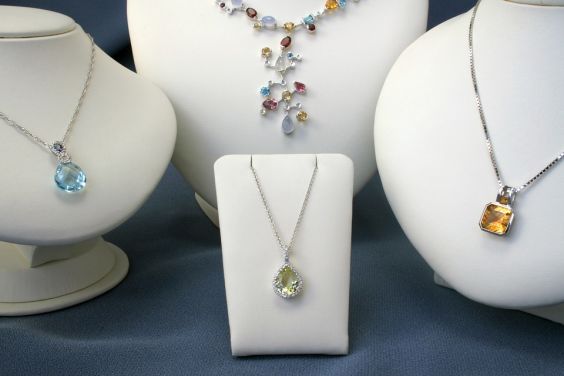 If you want to make a great impact on customer's purchasing choice, you must have stunning jewelry display stands at your store. A beautiful jewelry display stand can make a beguiling focal point to your customers. Check out some of the unique jewelry display stands online and pick up your suitable one to entice your customers. You can browse through the online stores to find out novel ideas for getting the best one matching your desired style.  Have a look at the various jewelry display stands before making the purchase. Many of the jewelry display stands are available at reasonable rates for retail stores as well as for craft booths. Often some of the wood dowels are assembled to create bespoke jewelry display stand for exhibiting jewelry or to easily browse your fashion collection. Some of the small jewelry booth stands are available at even less than $5 and within a few minutes, you can actually select the length you will require for exhibiting necklaces, bracelets, hair accessories and more. One can also paint them for matching the preferred style and rocking the natural look to allure your customers.
Now, let's check out the top jewelry display stands:
Steel Showcase Display Set of Holding Multiple Pairs – You can opt for a steel showcase display set for exhibiting jewelry. You can display earrings, rings, necklace, bracelets and pendants in this set. You may also seek 20 piece steel showcase collection set accented with a shimmer steel and smooth black leather trim. Graceful steel gray leather black leather trim collection set often comes with a silver face figurine and several other jewelry display stands to display a complete range of jewelry in a unique way.
Necklace Display Stand on Stylish Burlap – If you are thinking of a great way to exhibit necklace, choose necklace display stands on stylish burlap material. Stunning neutral tones are used to exhibit a wide array of colors. You may opt for black Leather Necklace Stand.
Stackable Acrylic Combo Set – Display your earrings and necklace in a stylish way with stackable combo sets. This will provide you a wonderful way of saving space. Get this as a 3 tier set in satin black or white frost to emphasize the beauty of accessories.
Other jewelry display stands include collapsible travel cases with wheels and deluxe extra durable water resistant travel case capable of holding several pieces of standard utility trays. While making the purchase, you may find the trays and inserts to be sold separately. Moreover, single ring classic leather jewelry boxes are available with velvet insert and satin lining. So, why are you waiting for? Check out the top jewelry stands and purchase as per your requirements. You must invest your time in understanding customer psychology driving consumer behavior. Remember, that an ideal jewelry display stand can have a great impact on customers' purchasing choices, pushing them to make a purchase.