Not surprising, the demand for customized shirts has been skyscraping all over the world due to their trendy appeal, innumerable varieties, and uniqueness. Apart from extensively used for campaigning purpose and promotional giveaways, from corporate enterprises to various societies prefer using them to foster brotherhood and team spirit among the community. They are also procured by large scale retail shops for selling online and through big malls and stores. As a prospective buyer for custom made shirts, you should be caring for certain factors before placing an order that helps maximize your return.
The Purpose of Ordering
Before ordering customized shirts that you're looking for, it's vital for you to know the aim of procuring them since that guides you in their purposeful designing. For example
• Promotional giveaways
These are typically used for promotional purpose as free giveaways with an aim to brand your product or services to the target audience. So, naturally, like promotional gifts, the designing should be focused on promoting your company/brand logo, the image of the product, the theme of services or slogan. You can also use them as event mementos and distribute among employees or business channel partners as a symbol of solidarity and appreciation.
• Retail Merchandise
You might be planning to market customized shirts through online and offline retail shops and your own sales counters. When retailing of custom t-shirts is your objective, your main focus point should be to go with the designs that are in trend to fetch the high marketability. Apart from various trendy patterns of shirts, you should consider imprinting your merchandise with catchy maxims, great color combinations, appealing themes, and images as well as your brand logo.
• Promote Fraternity/ Sorority
You can use them to promote fraternity among employees, students, community, or society. While fostering brotherhood in the organization, the designing of the t-shirt should equally be focused on branding the status of your society. Ideally, people go with minimalist design to establish their corporate image and usually, such designs include corporate slogans, logo, matching themes, as well as corporate color.
Quantity vs. Price – Relation
Depending on the objective of your ordering for customized shirts, you must be planning to procure them in certain quality as per requirement. Deciding the quality is essential before ordering since with a higher volume, not only can you avail a quantity discount but also get the developing charge or printing cost partially and absolutely free. Not that, you've to go for any huge volume, however, as the job is specially customized for you, and involves lots of works including designing, approval, developing screen and following the unique technique of printing, a greater volume comes with special discounted price very naturally.
Silk Screen is Unparalleled
Based on the factors such as your volume, production time, type of materials, finishing and cost, you should settle on the most fitting printing method. Among various methods of printing t-shirts such as screen printing, direct to garments (DTG), heat press printing, and vinyl printing, ideally, silkscreen is considered as the best method that ensures seamless replication of the design, no matter, how big the volume is. Prior to placing your order, make sure to get your customized shirts imprinted via automatic screen printing machine which offers 100% consistency, integrity in color bonding and cost-effectiveness. Whether you go for 100% cotton shirts or the demanding blend of cotton and synthetic fiber finished materials, silk screen can bring you the best results. With auto printing machine, you get the fastest delivery too.
Where to Find the Design
In fact, you've two distinct options. First of all, get through the design gallery of customized shirts which has been packed with plentiful design concepts that are top demanding in the market. However, if you like to feature the custom shirt with a unique idea, simply depict the concept on a paper and get it fully drawn and developed by professional artists available with your proposed service provider. Once developed, they get final approval from you before the printing process.
Customized Shirt Detailing
• Decide the type of shirts out of the most popular varieties such as formal t-shirts, crewneck shirts, sweatshirts.
• Consider the type of fabric like 100% cotton or a combination of colon and poly fiber.
• While deciding on the fabric color or print color (ink), always consider the color fabric color as the canvas or the base and according decide the type of print colors to make it complement to each other and portray your emotion in the best way.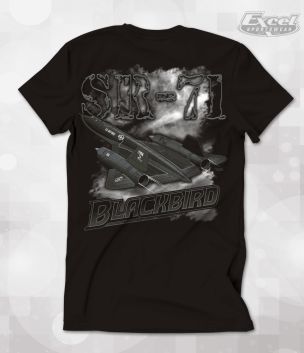 Regardless of whether you like to extend your market reach with massive campaigning, organizing social awareness curriculum, fundraising program for a social welfare activity or interested to boost fraternity and team spirit among students of your school or employees, consider using custom t-shirts, an ideal means to attain your objective in the most easiest and cost-effective way.
In fact, nearly all of us are quite familiar to come across salespersons in counters, service technicians who come to our home for providing services for some branded company or fundraising groups wearing customized shirts imprinted with unique logo, various themes, and corporate slogan etc that typically communicates their purpose, identity, and pride and boost a sense of togetherness in the team. Therefore, with such an intention in mind, if you're looking for an ideal place to purchase custom t-shirts for your company or endeavor, simply go for professional makers and marketers of custom T shirt companies.
Why Go For Experts?
With a whopping global market demand, the custom t-shirt printing market is rising at the fast pace which has literally brought mushroom printing houses in the industry. So, before placing the order, make sure that you are working with a specialized team with adequate knowledge in the industry, great artists, and professional designers, well-versed screen developers, and the automatic printing press. For your better understanding, here we will discuss the entire procedure followed by professional t-shirt companies.
How it Works
• All you've to do is to prepare a draft plan which may contain the image or theme, the logo of your company or society as well as the slogan that you like to put into it. You can get the design plan from plenty of ideas available online with the corporate website of custom T shirt companies. Nevertheless, if you've some great plan in your mind and like to create the same, get a rough drawing, scan the idea, and deliver the same to the community after having an official discussion.
• Your idea/plan is further drawn by top talented artists specialized in fine arts by hand and then developed by computers with latest software support. All through the process of developing your artwork, the customer support team work with you over phone or face to face online to bring needful changes and modifications enabling you to reach the final goal. And before getting it in the press, they get your final approval on the design to go ahead.
• Once the drawing is approved, this goes the production cell for developing the screen which is done with the support of DTS technology.
• The entire silk screen printing work is performed in the auto press setting that ensures the ability to take care of even the smallest issues of your custom made shirts. There are absolutely no chances of color distortion or coat unevenness and you can get the finest class of printing which is perhaps the biggest reward of working with professional printing houses.
• Before the garments are packed, the batch goes through final quality control check and then the colors are dried under a set of 1000 watt bulb temperature that helps in superior bonding and ensures the longevity of the paint.
Important Points to Note:
 Always go for a company that has long experience in apparel printing based on the silk screen method with knowledgeable technical staff. Make sure that they are specialized in printing custom T-shirts, sweatshirts, hoodies, crewneck shirts, and hats. This helps in developing other products like hats or sweatshirts as per your future needs from time to time for market promotions, fundraising, or merchandise.
 Many specialized companies do not charge clients for developing the artwork, screen, as well as preparation of the setup. Since the entire data is stored with them (as your copyright), they can be used for the future purpose as you place further orders.
 Ensure the delivery time. For a company with an automatic printing machine, after final approval of the artwork and developing the screen, printing work takes only 10-30 minutes to finish a bulk quality. However, since it follows some more procedures like QC, drying, packing, etc you can get the shipment with a few days from ordering.
 Choose a company that is ready to entertain you even with minimum orders quantity while you should talk for a special discount when you have a bulk order. Irrespective of the number, the company should be committed to offer affordable rates and stick to quality policies.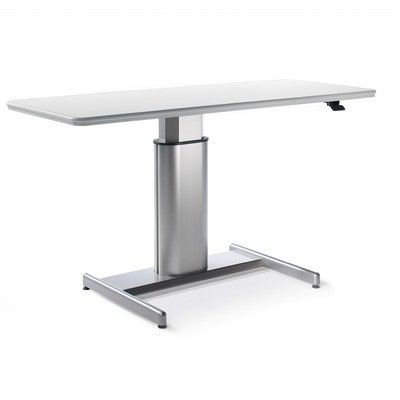 You have taken the time to think, taken all the measurements, ready to remove your old desk and welcome your adjustable standing desk. A decade ago, it was very hard to find standing desks, but in the current scenario, these desks are gaining a strong foothold in the market place. Due to the hectic lifestyle, busy people are finding ways of getting up and move during their work hours. The Standing desks are helpful for people who sit at their desks for long periods. Persons who like gaming or craft, the desks are boon for them as it helps in preventing the joints from stiffening and provides more energy.
Now we will be discussing some of the points that one should consider while buying the best adjustable standing desk.
Desk Controls –
When looking for the controls of the adjustable standing desk, one has three basic choices – electric, hydraulic, and manual. If one is opting for hydraulic or a manual standing desk, check whether the lever or the crank is in the place so that it is easy to reach, usually on the side of the desktop. For electric, one should check the control pad configuration. Some control pads only have down and up arrows while others consist of two to four numbers for saving various height settings. The desks operate on a dual as well as the single motor system. Standing desks having a dual motor system are quieter.
The height of the Desk –
For a standing desk, height is the vital aspect, and after all, height is the sole reason for buying these desks. Moreover, if one is tall or short, height becomes the crucial factor. Check whether the desk lowers enough for allowing you to sit down whenever you wish. The desk should also rise to a certain height where you easily type with your elbows by your side.
The weight of the Desk –
Do not be stupid by thinking that any type of desk can handle any weight. Every desk has a different weight capacity. The limit depends on the availability of the electric motor. Those adjustable standing desks that run with an electric motor can withstand more weight than the hand crank or hydraulic system. The average difference is a hundred pounds, and the motor is overtaxed, then there is a risk of burning out.
The frame of the Adjustable Standing Desk –
The frame holds the entire desk, so you must look for a sturdy one. Most of the frames are made of aluminum or steel. Some consist of a crossbar for extra support while others do not need support. A desk without the crossbar provides more legroom. For easily moving the desk, find a desk having caster wheels but make sure that the wheels can be locked firmly so that the desk does not slide. You also need to check how the fast the legs can be lowered or raised. Electric desks are very easy to adjust, and their speed varies. Standing desks having dual motor are quicker than the single-motor.
Other Features –
The desktop surface area should be spacious so that the computer, files, lamp, and others can be easily accommodated. Please look for the right shape according to your requirements, and unless you are buying a corner or L-shaped desk, the tabletop will generally be curved, or rectangular inward that allow you stand closer to the workspace. Everyone wants the best adjustable standing desk to be durable, so the thickness should be minimum one inch. Check whether the desk is coated with a scratch – resistant material. If you have children, make sure the corners are rounded so the little ones can stay safe.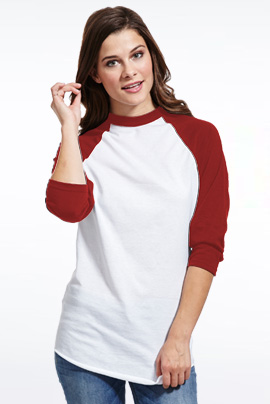 Fraternities are all about brotherhood and celebrating the spirit of your Greek organizations by living the motto that your organization stands for. On any occasion that you join hands with your brotherhood, it is ideal to wear fraternity apparel to show your love and bond with the organization and to instill greater pride in every member. Read on to know more about such fraternity clothing, how to buy them, and what's trending among these days.
What is fraternity apparel?
Fraternity clothing constitutes any kind of regular apparel that you wear but customized with designs that represent your Greek organization in some way. This is typically done by decorating a garment with the insignia of your fraternity, the name of your organization, or the Greek letters that make its name. Popular fraternity wear includes button-down shirts, crew neck t-shirts, vests, full sleeves t-shirts, zip-up hoodies, pullovers, vests, shorts, running pants, etc. The decoration or embellishment typically happens through print, which may be screen printing or heat transfer printing (as seen on foil prints). Other choices include embroidery and hand lettering.
How to buy fraternity apparel
You can shop for fraternity apparel in two ways. The first is to buy readymade collegiate clothing for your chapter from a vendor who sells Greek clothing. Such suppliers typically are licensed to use and replicate insignias, names, and letters of Greek organizations and to combine them with motifs, graphics, or patterns to create interesting apparel designs. The advantage of shopping for ready-to-wear Greek clothing is that you can buy them in smaller quantities, say to gift a member, or for a smaller gathering of people. It's also less tedious than creating something of your own, and you get the merchandise shipped immediately if it is available in stock. The second way is to place an order for customized fraternity apparel. This is a better choice when you need a bulk order and have a specific design in mind. Such orders can be placed online with vendors who specialize in the same. The process includes some quick and easy steps such as choosing your apparel type (t-shirt, hoodie, track pan etc.), garment style (crew neck, long sleeve, with pocket, zipper etc.), and color (white, black, red, pastel shades etc.) followed by sharing design details (a hand-drawn image or a soft image or pdf of the design to be embellished) and choosing the decoration type (print, embroidery, hand lettering etc.). At the end of this process, the vendor gives you a price quote, also based on your order quantity. They also detail out terms and conditions plus additional charges that may be levied for developments, design changes, faster turnaround, shipping, and so on. Once you are satisfied with the price quote, you can go ahead and place the order.
Trending designs
Fraternity apparel, like other kinds of clothing, is influenced by seasonal fashion changes. Here is a look at what is trending among fraternity wear currently.
Contrast pockets
Pockets commonly found on button shirts are now present on casual wear like t-shirts and tanks and are all the rage among fraternity apparel. However, they come with a trendy twist. Instead of being made in the same color as the body fabrics, pockets bear contrasting shades and serve as the base for logo and alphabet prints for Greek organization names. It's not just solid colored designs that are trending – brotherhoods are embracing those with multicolor stripes, print designs, and lots more.
Mosaic patterns
Mosaic patterns within Greek letters in two or more colors are yet another favorite in fraternity apparel. They are typically used as a filling for organization names, Greek letters, and simple texts that would otherwise look boring in a single-color screen print. Mosaic designs may be based around lighter and darker shades of the same color or have multiple contrasting hues present.
Animal graphics
Driven by the wanderlust theme, large animal and bird silhouettes and graphic designs are becoming popular on fraternity apparel. Lions, bears, eagles, snakes, bulls, phoenixes, and many others can be seen adorning t-shirts, tanks, and hoodies right above Greek organization names.
Other trending themes include artist and music-based prints, comic-based graphics, funky lettering, motivational quotes, etc.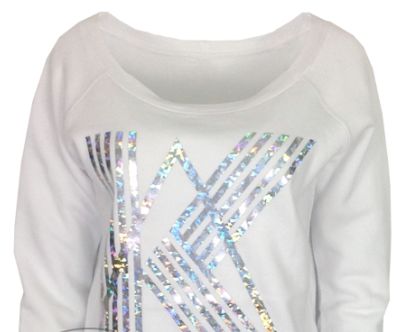 A customized Kappa Delta apparel is something that you wear to display your affinity for the Greek organization as well as the pride of being a member in the sorority. You can wear such clothing to many occasions ranging from chapter meetings to mixers, date nights, classes, or a fun hangout with friends. The best place to pick customized Kappa Delta clothing is from an online store. But before you place the order for your favorites, here are three things to keep in mind.
# 1 – Choose clothing that is appropriate for the occasion
It's understandable that you want to make a great impression with the customized sorority clothing that you wear, but the last thing that you want to do is put on something that is not appropriate for the event or occasion. Before you decide what your favorite is, think about when and how you would wear the Kappa Delta apparel that you buy. A formal occasion like a graduation ceremony or an interview calls for crisp clothing like a button-down shirt and suit or blazer. A semi-formal occasion like a fundraiser is an event to sport your embroidered crew neck sweater in. A casual event like a date or a sleepover with your sorority sisters is the best time to wear a tank top, a cozy tee, or a pajama. A party or a mixer calls for something more trendy and vibrant. These are occasions to flaunt your tie and dye tops, V-neck graphic tops, spirit jerseys, and all-over printed bottoms in.
# 2 – Ask for assistance from a design or style representative
Customized typically means creating your design from scratch. However, this can be a tedious and cumbersome process, if you are not great with sketching images or choosing colors. In such a scenario a design or style representative or assistant who works with the vendor can come to your rescue. He or she is a person who understands your needs and is capable of bringing any design to life, no matter how crazy or odd it may be. The rep is also someone who can help you choose the right kind of clothing, its color, size, fit etc. without hassles.
Additionally, the person can assist you with choosing the right kind of technique to embellish your dream design on to the Kappa Delta apparel – prints, embroideries, hand lettering, and so on. He or she is also someone to go to when you have unique needs, say a distinct color to be developed or a tiny detail to be added to the clothing piece.
# 3 – Stick to your budget
You can be spoilt for choices with customized Kappa Delta apparel. However, that should be no excuse for you to overshoot your budgets when placing an order. The money could be something that you shelled out with hard work or something that your sisters pooled in for a cause, so be wary as to how you spend it on the sorority clothing that you've always wanted. Customized clothing gives you flexibility. Before you place an order, ask for the price quote from the vendor. If it exceeds the set limits, ask for changes that can bring down the cost. This could be choosing a different fabric quality, removing color from the print, changing the size of the design, or discarding a special feature from the garment. Good vendors will be happy to give you choices that fit your pocket. They can also give you inexpensive options, which don't look cheap. Paying attention to these three things can help you purchase the right Kappa Delta apparel for your event, at pocket-friendly prices. Also, when placing the order, choose a professional vendor to ensure that the entire ordering process happens in a timely yet hassle-free manner. Working with such a team lets you worry less about your order and spend more time with your sorority sisters as you dream designs are brought to life.