A Brief Guide on Buying Women's Boxers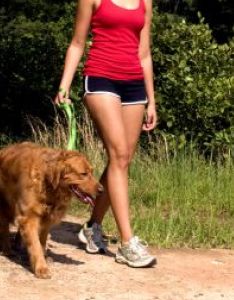 A few years ago, no one would've considered wearing women's boxers and feel sexy. But that is not the case today. Of late, many women are throwing out their sexy, lacy thongs and replacing them with good old' women's boxer shorts and briefs! Why do you think that is? How did this change come about so quickly, and what is the deal with women's boxers?
What's the Hype About Women's Boxers?
In case you were wondering how boxers became an impressive underwear option for women, you're not alone. A common question that's been going around is what the hype about boxers for women today. Well, the truth is that women have finally given up on the gender normative standard of "looking sexy" and taken up a healthier alternative of "feeling sexy". It's not always about aesthetic appeal, and it better not be about pleasing the opposite sex. Interestingly enough, surveys have shown that women are much more comfortable wearing boxers over thongs, for obvious reasons. What's impressive is the global switch to these comfortable yet sexy underwear options that have given them a whole new sense of perspective. 
Of course, it's a whole other story that women's boxers are just sexy! Not only are they super comfortable, but they are also oddly appealing. Every woman who has tried on a pair of boxers and checked themselves out in the mirror knows what's up. But they have various other advantages, such as giving an extra layer of padding, covering up belly fat, complimenting women with bigger behinds and showing off thigh gaps. 
A Brief Guide on Buying Women's Boxers
Since women's boxer briefs are still a relatively new concept in today's marketplace, we deemed it necessary to put together a small guide to help you pick out just the right pair of boxer briefs!
A Comfortable Fit
The best part about women's boxers is that you no longer have to worry about keeping everything in place. It's not about showing off those panty lines through your jeans, it's about finding something that fits you comfortably. Gone are the days when you feel your thong riding up your behind! Find yourself the right pair of boxers that fits your waist, hips, and thighs perfectly without causing chafing or irritation, and viola! You're all set. (Well, almost).
Seamless, Always
Since boxers are longer than your normal panties, it is important to go for seamless, relatively looser options. This is because while boy shorts/boxer briefs are cute to wear, you don't want them to be seen through your clothes. Boxer panty lines are not so appealing to the eye! 
But it is more than the aesthetic appeal. You don't want to get tight underwear because not only does it sometimes lead to unflattering lumps under your clothes, but it further leads to chafing and irritable friction! Make smart and informed choices always.
Find "Fab" Fabric 
The alliteration in the title is intentional; you want to find a fabric that is fabulous (whatever your definition of the word maybe). Note that if comfort is your priority, then fabric options of 100% cotton, or other cotton blends would be your go-to. But if you want to spice things up with your boxers, go for spandex or lycra fabrics. 
Covering Up Belly Fat
Let's get candid here for a minute, ladies! We all like a nice pair of undies that successfully covers up as much belly fat as it possibly can. This is one of the common reasons women prefer women's boxers, and it's a darn good one at that. If you're looking for a nice pair of boxers that cover up belly fat, get yourself a nice high-waisted pair. On the contrary, if you've got washboard abs or a nice, flat gut, get a low-waisted pair that compliments your body. (Which brings us to)….
Complimenting Your Body Type
Finding sexy underwear is simple, according to many. Sexy underwear loosely translates to "showing off more skin". But this definition has changed in today's world. It's all about complementing your body type, that in turn, compliments you as an individual. You're only as sexy as the confidence you exude! Get women's boxers that compliment your body type. Whether you're skinny or curvy, you want boxers that match your body type. 
Ladies, the truth is that there are so many options out there; you won't have a hard time finding your ideal pair! Just keep these five pointers in mind while fishing around and don't forget to OWN IT!